CHINADAILY / July 25, 2023 / By Oasis Hu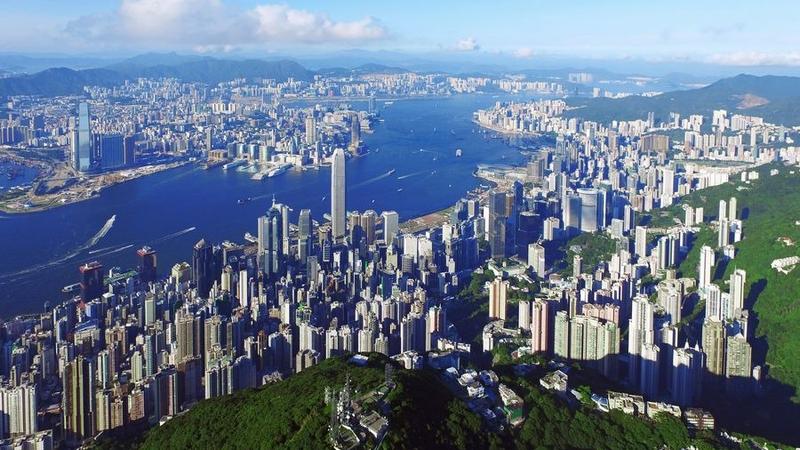 Hong Kong's efficiency, diversity, and inclusiveness can constantly energize creators, providing a fertile ground for them to realize their full potential, Feng Tang, a Chinese mainland writer and businessman said in an exclusive interview with China Daily on Monday.
Hong Kong, which Feng described as the "first hometown" of his career, will be the setting for his next novel that depicts China's journey from poverty to prosperity against the backdrop of reform and opening-up, Feng said.
The book will draw from his real-life experiences in Hong Kong, chronicling his exploits as a business consultant and manager on the frontlines of commerce, Feng said.
Feng is highly likely to choose Hong Kong as the location for the first overseas office of his newly-founded company, he revealed.
Feng visited Hong Kong for the annual Hong Kong Book Fair, where he was invited to give a talk on Saturday. The city's annual book fair opened on Wednesday, featuring over 600 cultural events including talks by notable figures.
Feng's talk centered around his new book, The Golden Line, the latest installment in his management book series. In this book, he summarizes the methods he learned from McKinsey, where he worked for about ten years, to provide a mindset to help readers, especially managers, solve difficult problems.
The talk was a resounding success in Hong Kong. Over 4,000 signed up for it and 1,000 attended the event. The crowd packed the venue and greeted Feng's talk with enthusiastic applause.
Feng told China Daily the Hong Kong Book Fair is one of the largest and best-known Chinese-language book events around the world, providing an excellent opportunity for those interested in the Chinese language to learn more about Chinese literature.
Hong Kong is a testing ground for literary works, Feng said. In a market-oriented city where residents freely choose books, a bestselling title must possess a certain quality, Feng said.
A long-time Hong Kong resident, Feng said he is very impressed by the city's many advantages.
He praised the city as one of the most efficient cities in the world, while also offering great diversity. "You can see mountains and sea, skyscrapers and bungalows, fine dining and street food all together in this city," Feng said.
He also highlighted the city's inclusiveness. For example, old trams still run through the streets alongside modern transport. Many cities have lost this kind of historical element, Feng said.
This inclusiveness allows more freedom of expression, enabling creators to fully realize their potential, Feng added.
Beijing-born Feng was among the earliest mainland talents to enter Hong Kong under the Quality Migrant Admission Scheme, and has lived in Hong Kong for almost 20 years. He used to study gynecology at one of China's top medical schools and later obtained an MBA in the US before joining the McKinsey & Company. Subsequently, he served on the executive boards of two major companies in Hong Kong including China Resources Healthcare Group and CITIC Capital Partners Management.
After that, Feng returned to Beijing, started his own business in 2022, and launched a project to provide online classes in systematic management training to individuals of different industries and ages. In just four months, Feng has reached hundreds of thousands of students.
As a multi-talented wunderkind, Feng also found great success as a writer, publishing over 20 books in the last two decades spanning fiction, essays, business, and management. His novels Everything Grows and Beijing, Beijing were adapted into a film and TV series, respectively.